Meet the experts – Michelle Frolich assists landowners to protect and conserve biodiversity
Friday, 3 September, 2021
With over 12 years of consulting experience, Michelle Frolich, a Senior Consultant and one of our Biodiversity Offset Specialists, is passionate about helping landowners achieve great outcomes for their land and the environment. An Accredited Assessor under the NSW Biodiversity Conservation Act 2016 (BC Act), Michelle applies the Biodiversity Assessment Method (BAM) on the projects requiring a biodiversity assessment under the NSW Biodiversity Offsets Scheme.
Biodiversity assessments allow us to understand the types of vegetation and threatened species on a piece of land. The information and insights we obtain permits us to advise our clients on the best way to reduce impacts of development on flora and fauna and on how to set up conservation areas to conserve biodiversity. One of the many ways Michelle helps her clients to achieve this is via the establishment of Biodiversity Stewardship Agreements, where landowners preserve land to be managed for conservation in perpetuity.
How do you explain what you do for work at dinner parties?
I undertake biodiversity assessments for conservation sites or for development applications. This involves completing surveys of client's properties to identify the flora and fauna present, paying particular attention to the presence of threatened species and endangered vegetation types. I predominantly work in the conservation and offsetting side of ecological consulting, assisting landowners in setting up conservation sites. How technical I get when explaining the job depends on the audience, however, I find that people are always intrigued and excited when I tell them about my field of expertise and what I do.
Why did you choose to work in the environmental space?
I have always loved nature and the outdoors, so it was a natural choice to work in the environmental space. I first started in marine science and later switched to working in terrestrial ecology, so it has been great to be able to apply my diverse range of knowledge and skillsets at Eco Logical Australia.
Favourite holiday destination and why?
Anywhere that has a temperature above 26 degrees and is near the ocean, I prefer the heat to the cold. Relaxing on the beach, snorkelling, and spending time in the sun is my idea of down time! North Queensland is a great destination to explore, with the Great Barrier Reef and the Daintree Rainforest. I highly recommend both if you haven't been before, and while there be sure to enjoy a helicopter ride over the reef… incredible!
Above and below: Michelle exploring the Great Barrier Reef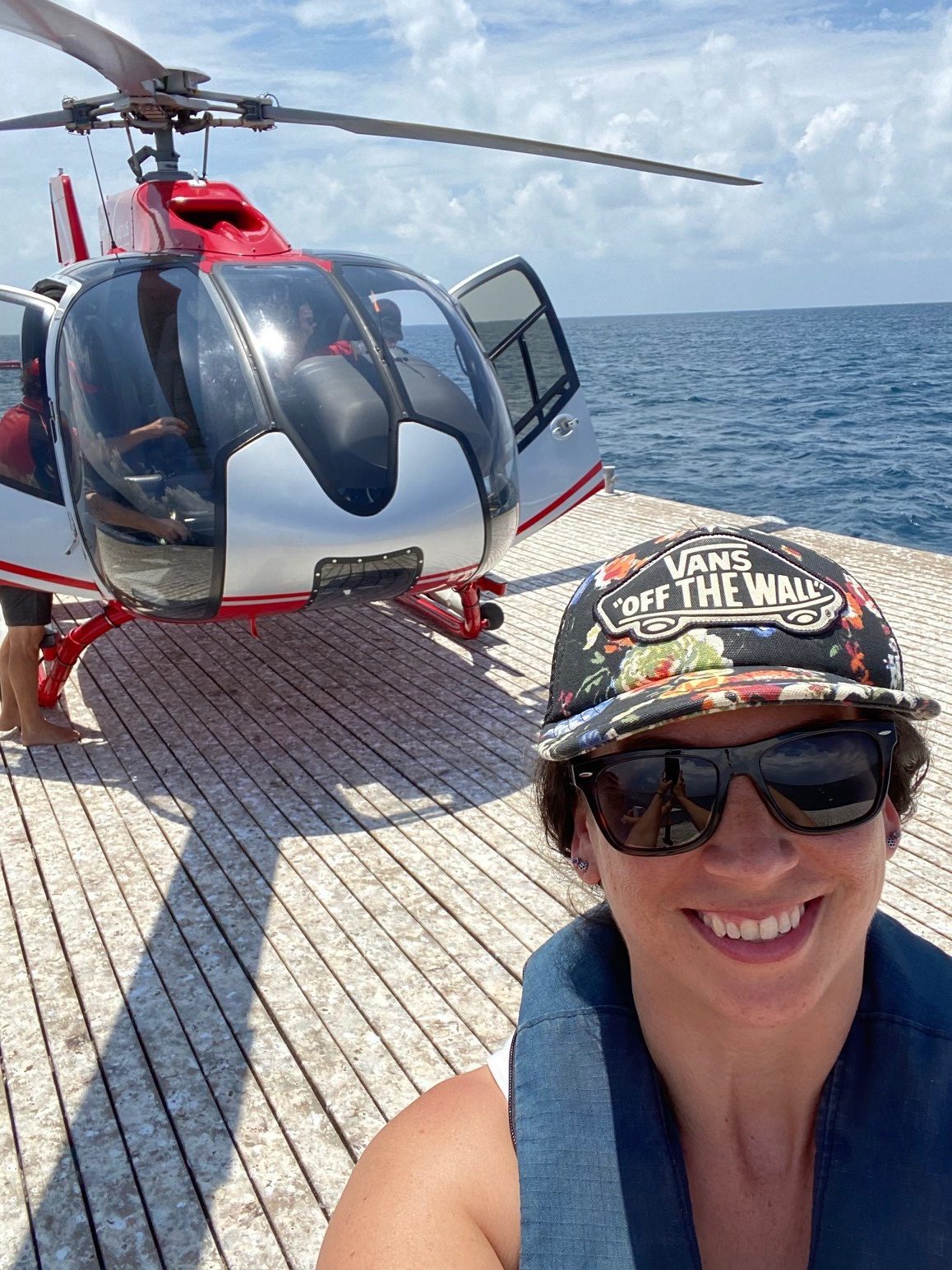 Biology, chemistry or physics and why?
I'd say physics, as I find how it relates to the environment interesting. I completed a semester of physics while at university and covered a range of topics, my favourite being environmental physics, surprise surprise! Looking at properties of gases and liquids, heat, momentum and energy, radiation and how they all relate to the environment to create weather systems was particularly interesting.
How do you make a difference in your role with ELA?
It's rewarding to be able to assist landowners establish in-perpetuity conservation sites and to know that they want to make a difference by protecting and conserving biodiversity. The Biodiversity Offsets Scheme (BOS) can be very confusing at times, so being able to share my knowledge and offer helpful technical advice to achieve positive outcomes is a key element of my role.
I liaise regularly with the NSW regulators to provide feedback on the BOS. It's a really positive sign when regulators want to work with us to provide clarity on complexities within the Scheme. I also assist with the delivery of training programs and participate in webinars with other industry experts, such as planners and environmental lawyers.
Our company's value of 'share your genius' resonates strongly with me; I make a conscious effort to share my familiarity of how the biodiversity assessment tools work with my colleagues, so we collectively provide clients with accurate advice. Monthly BOS team meetings provide an opportunity for us to support each other, to discuss learnings and problem solve. Working in such a supportive environment surrounded by likeminded people is priceless.
To share your genius, what's your one top tip for clients working on offset projects?
Small sites are less viable under the Biodiversity Offsets Scheme, so I'd say the bigger the site to include as the offset the better. Of course, there are instances where smaller sites can work, which is where having a chat with me as an approachable expert can help determine what is and isn't viable. Good advice can be just a phone call away. It is also a good idea to have discussions with the consent or approval authority earlier in the project to discuss any curly items that may come up during the process. This also provides an opportunity to establish an agreed approach for dealing with complex issues. This is something I have learnt on the job throughout my career.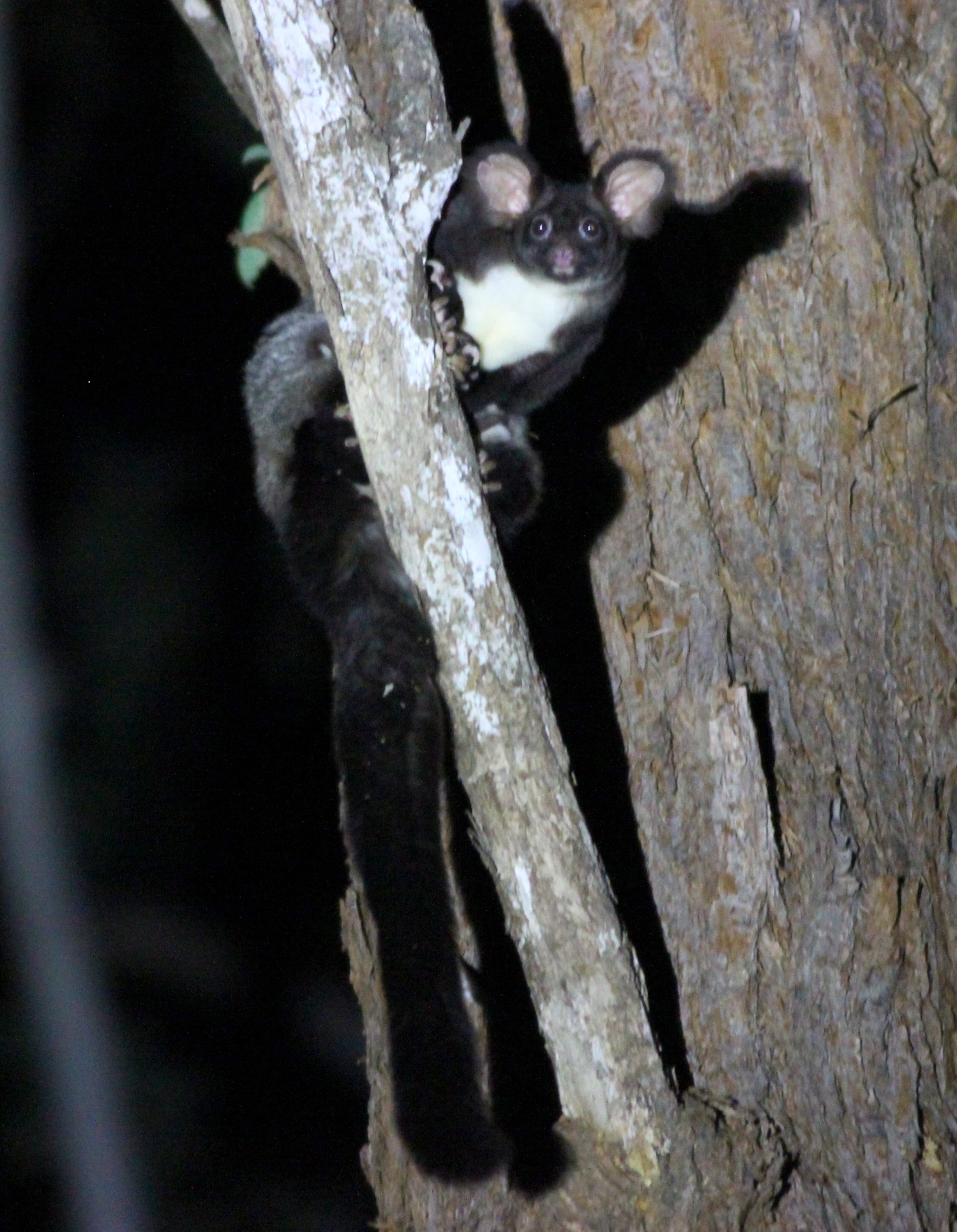 What's your favourite threatened species?
I've been fortunate to have seen a few whilst doing field surveys, but I'd say at the moment it is the Greater Glider. I first saw one whilst undertaking nocturnal fauna surveys on a property in the Southern Highlands and I was so amazed. They are very distinctive with big ears and a long fluffy tail. I have seen both white (in the Southern Highlands) and black ones (in the south-western Blue Mountains), they sit and watch you from high in the trees. Very intriguing animals! They are currently not listed under the NSW BC Act (they are only listed as Endangered Populations in a couple of areas) but are listed as Vulnerable under the Commonwealth Environment Protection and Biodiversity Conservation Act 1999.
What is your proudest achievement personally or at work?
Interestingly, one of my proudest personal achievements and development happened at work. I put my hand up to be the MC for Vision Day 2019, an event Eco Logical Australia runs every year to bring the whole company together and celebrate our culture! I hate public speaking so I really wanted to step outside my comfort zone and challenge myself, and I did! I MC-ed to about 200 colleagues alongside our Heritage expert Dr. Mike Green…of course, wearing this killer costume gave me a little confidence boost!



Michelle at Vision Day, 2019 when she was MC for the event

What about biodiversity assessments are you most passionate about?

I really enjoy coming to work because I work with great clients and passionate like-minded colleagues. When our clients are choosing to set up their sites for conservation and turn to us for help navigating the process, we build a relationship based on trust, we all truly care about achieving positive outcomes for the environment.
Thanks for sharing your knowledge and expertise Michelle! 
 Got a project that needs BOS expertise? 
Contact:
Michelle Frolich
Senior Consultant | Biodiversity Offsets Programs
Phone +61 2 8536 8617 or +61 477 340 017
Email Michelle.Frolich@ecoaus.com.au