ELA Perth team makes new discoveries in the WA desert
While undertaking flora and fauna surveys in Western Australia's Goldfields region Eco Logical Australia's Perth ecology team recently recorded a number of new and exciting discoveries. The discoveries included three new fauna species and new populations of two Priority flora species. The discoveries were made during surveys conducted for Norton Gold Fields Limited to support an environmental assessment of the proposed expansion of their Binduli gold mine near the town of Kalgoorlie-Boulder.
During the flora survey, a team of two botanists recorded a new population of about 45 individuals of the annual herb Goodenia salina and a new population of about 20 individuals of the annual sedge Isolepis australiensis. This was an exciting discovery as both are poorly known species. In particular, the Goodenia salina is listed by the WA Department of Parks and Wildlife as a Priority 2 species, which indicates it is known in usually less than five locations and in urgent need of further survey. It had not previously been recorded near Kalgoorlie-Boulder and records show it has only been found further south. Astoundingly the new population represents a range extension of 250 km for the species.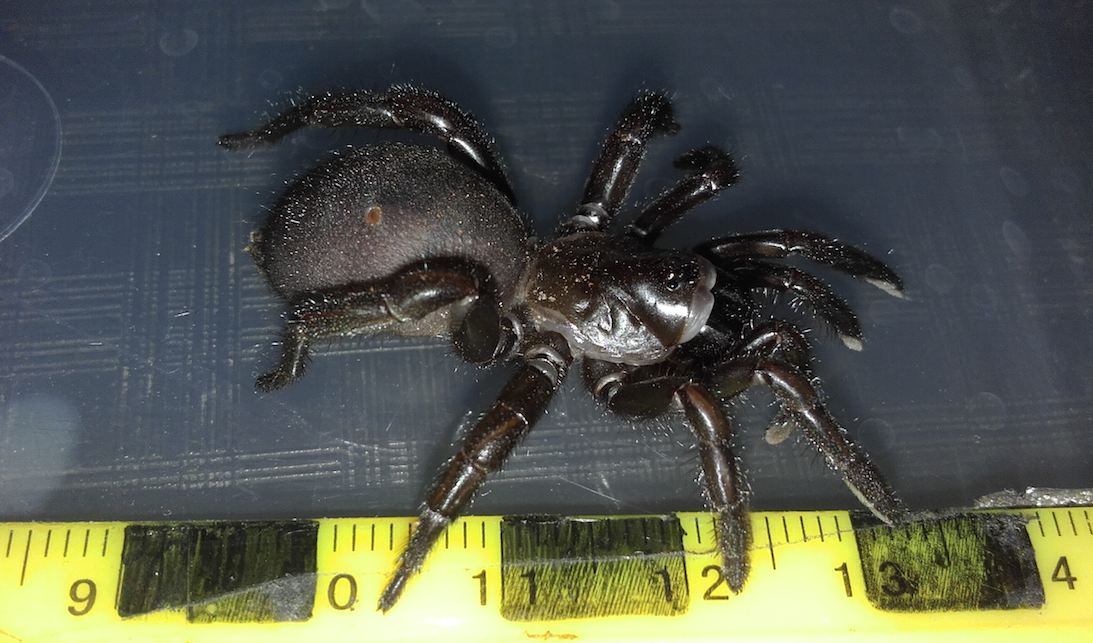 Similarly, the Isolepis australiensis was found to be listed as a Priority 3 species (found in several locations and in need of further survey) and the new population recorded near Kalgoorlie-Boulder represents a range extension of 230 km.
As part of the fauna survey, a team comprising of one zoologist and one graduate ecologist recorded one new species of mygalomorph trapdoor spider, Kwonkan 'sp. nov', and two new species of millipedes: Antichiropus 'binduli' and Antichiropus 'kalgoorli'. All three of these new invertebrate species were recorded in mixed Eucalyptus woodlands and mallee shrublands which are widespread in the area, and potentially represent conservation-significant short-range endemic (SRE) species. Short-range endemic invertebrates have naturally small distributions (generally less than 10,000 km2) and are considered by the WA Environmental Protection Authority as a potentially significant biodiversity consideration for development projects in WA.
Standard SRE sampling methods were used. The WA Museum (WAM) conducted the identification for the spider via molecular analysis. While Dr Kym Abrams and Dr Mark Harvey, specialists at WAM, morphologically identified the millipedes.
The team were deeply excited by the discoveries and enjoyed the opportunity to spend time in one of the most beautiful and wild parts of Australia!