Endangered Black-striped Wallaby still hanging on in remnant Brigalow forests of Northern NSW
The Eco Logical team in Armidale recently completed a monitoring project for the Black-striped Wallaby (Macropus dorsalis) in Northern NSW. The Black-striped wallaby is declining in numbers and currently listed as endangered in NSW. Little is known about the distribution of the NSW population, so ecologists from Eco Logical teamed up with University of New England to conduct a wide-spread remote camera-trap survey on behalf of the North West Local Land Services.
Over the course of the project, Black-striped Wallabies were confirmed at four locations, including the Pilliga East State Forest, Planchonella Nature Reserve, Bingara and a Travelling Stock Reserve on the Newell Highway. Not only was its presence confirmed at these sites, but it was also one of the more common mammal species recorded by the remote cameras. ELA presented the findings to local landowners at a community engagement dinner in Bingara. Unbeknownst to some of the attendees, there were Black-striped Wallabies recorded on the edge of their properties. Landowners were very excited to hear that they had an endangered mammal in their backyard!
However, the fun didn't stop there. Our cameras also recorded various other native species such as the Eastern Grey Kangaroo, Common Wallaroo, Swamp Wallaby, Red-necked Wallaby, Echidna, Emu and Common Dunnart, as well as recording some Red Kangaroos at their eastern-most range.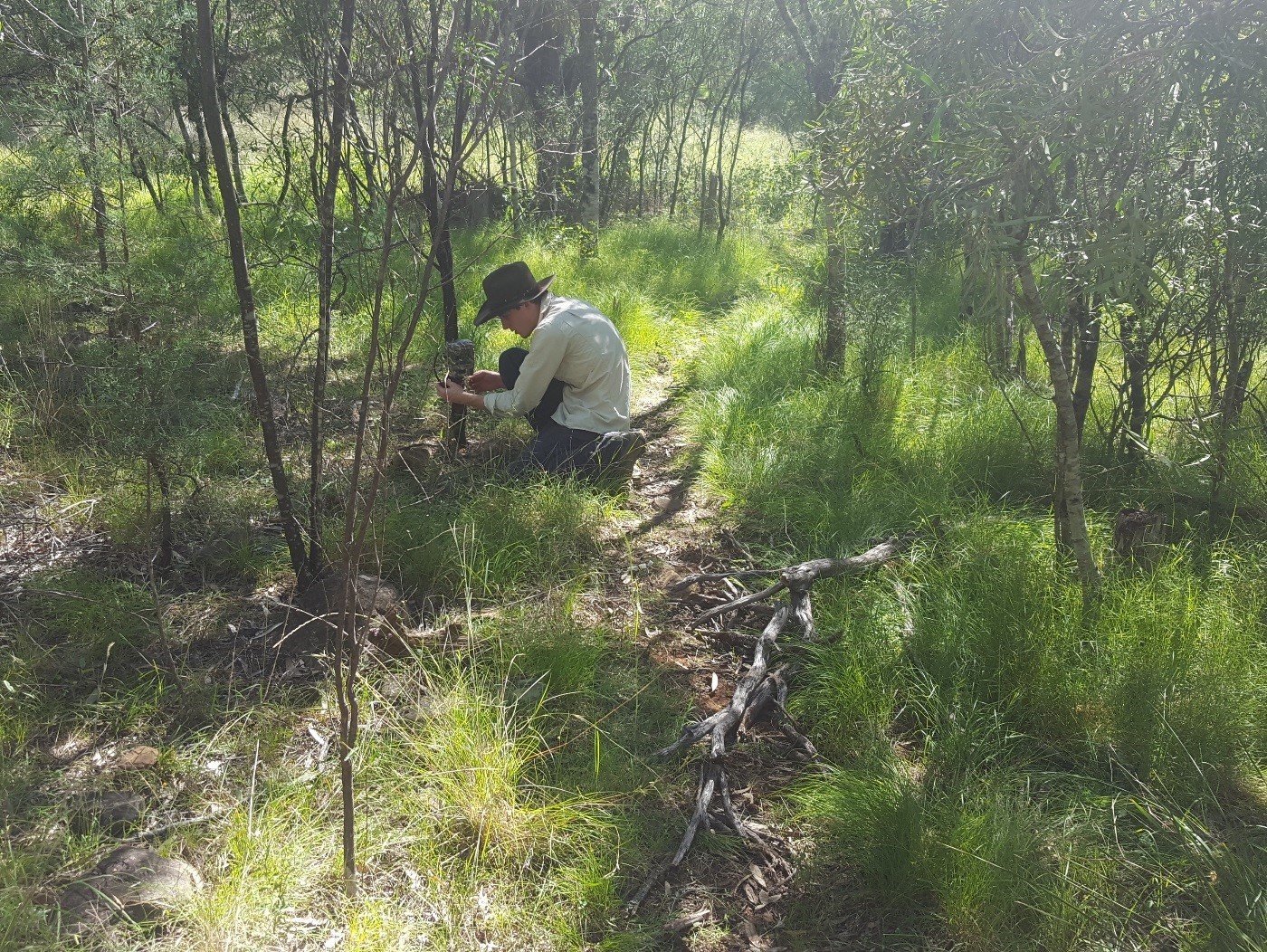 In addition to these exciting sightings, there was an unfortunate assortment of invasive species recorded including Foxes, Cats, Pigs, Deer and Rabbits.
The Black-striped Wallaby is mainly threatened by habitat loss and fragmentation. However, it also faces threats from invasive animals and occasional persecution by landowners due to perceived grazing pressure. Increased awareness of this species and communication with landowners is vital for their conservation. Revegetation and reconnection of habitat fragments will also reduce inbreeding and help to improve numbers.

This project has increased our knowledge of where the Black-striped Wallaby remains and is an invaluable contribution for future conservation efforts in Northern NSW