Helping Hunter Water offset 80,000 tons of carbon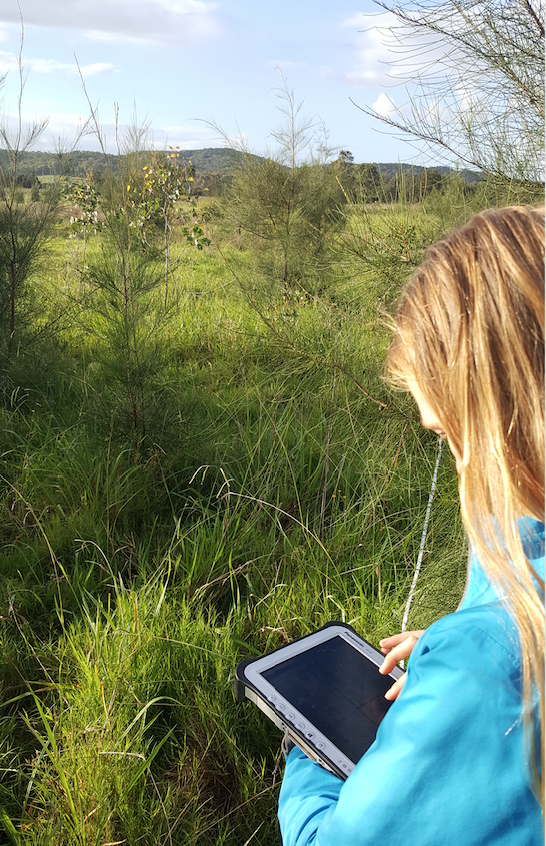 Recently one of ELA's projects was included in the Tetra Tech global annual 2017 Sustainability Report. ELA is delighted to see our work amongst many incredible projects making a positive impact on the environment worldwide. We caught up with Project Manager Sophie Powrie to find out more.
Over a series of projects, ELA assisted Hunter Water Corporation to offset 2,735 tons of carbon dioxide equivalent (CO2e) through carbon farming across the lower and central Hunter Valley in NSW. Put simply, this involved offsetting greenhouse gas emissions through the planting of over 100,000 native trees.
Firstly, ELA provided advice on which of the clients' land catchments were best suited to carbon trading and also how to manage the land (eg. which trees to plant) to best reduce and offset emissions. Five years later it was audit time. ELA assessed how much the trees had grown to measure the amount of carbon secured. The net carbon captured was calculated with corrections for energy used to grow the trees and incidental factors such as grazing pressure, fires, weeding and even the amount of petrol used in the carbon farming process.
By providing our expert knowledge in the areas of ecology, biodiversity trading and reforestation management, ELA helped Hunter Water to achieve a highly successful planting and offsetting result which also improved catchment stability, reduced weeds, and improved native vegetation corridors.
"ELA provided Accredited Biodiversity assessors, advanced GIS mapping and analysed site constraints and opportunities using the National Carbon Accounting Tools. This project ultimately led Hunter Water to establish three Carbon Farming Initiative sites adhering to the International Gold standard for carbon trading" Sophie explains.

The carbon secured by the native trees in this project will help offset the emissions from a Hunter Water recycling scheme. More than 80% of the 80,000 tonnes of carbon emissions that will be produced by the water recycling initiative over a 20-year period will be offset, helping Hunter Water to increase the water recycling rate to approximately 12%.
The ELA team enjoyed seeing the long-term benefits of the project unfold "It was really rewarding to see trees established over time and also help our client achieve the co-benefits of improved habitat for native wildlife and cleaner drinking water." says Sophie.