Biodiversity Framework and Action Plan
City of Canada Bay
The City of Canada Bay is located within the Sydney basin bioregion, along the Parramatta River foreshore. The City manages 245 ha of public open space in 169 parks and has 47 ha zoned for environmental conservation. Eco Logical Australia (ELA) created a Biodiversity Framework and Action Plan for the City to help to ensure local ecosystem health. Good ecosystem health ensures that the social, economic, environmental, and health services provided by the ecosystems will continue to provide their benefits for current and future generations.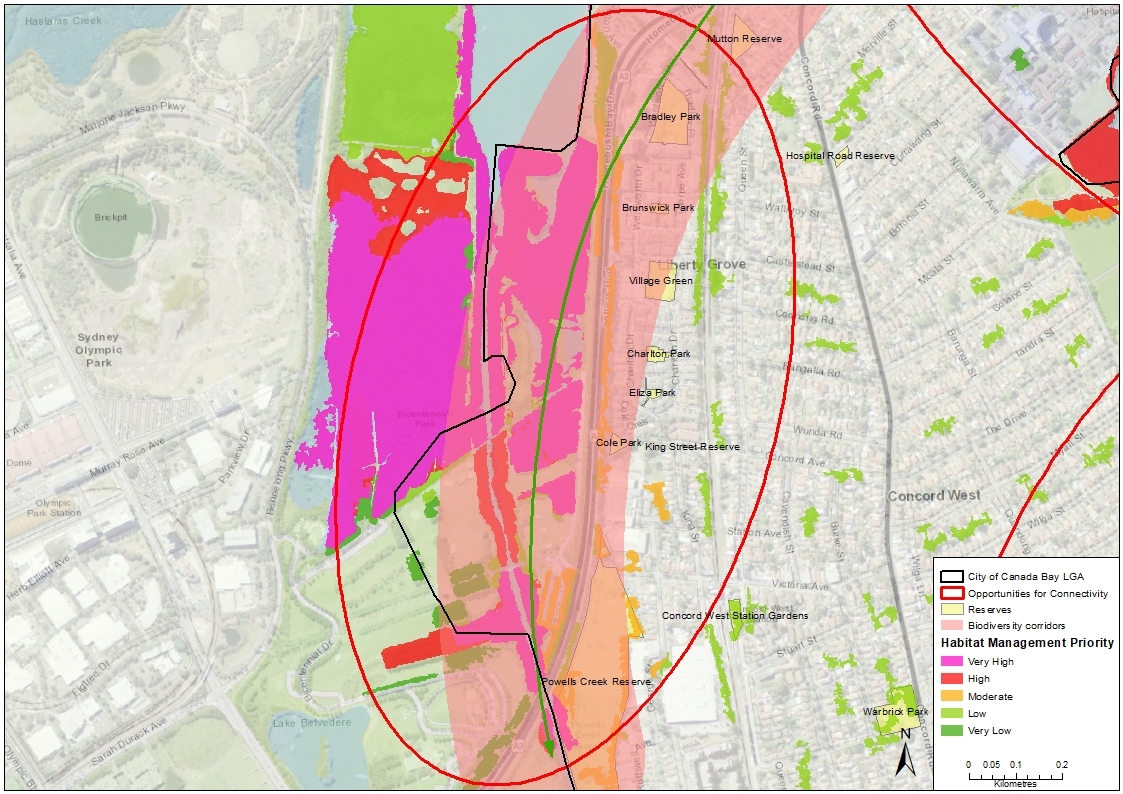 ELA created the Biodiversity Framework and Action Plan to address these threats. ELA outlined a strategic plan to improve connectivity and habitat quality in Canada Bay, specific plans for improvements to the primary areas of native habitat in the community, and recommended support for local Bushcare groups and sustainability-focused programming for schools and community members.

The Biodiversity Framework and Action Plan integrate with regional, state-wide, and national planning strategies and policies, as well as international conventions and treaties. The Biodiversity Framework and Action Plan provide the City of Canada Bay with a well-informed basis for undertaking works to improve, maintain, and ultimately enhance its biodiversity values.
Contact Senior Environmental Consultant, Nathan Kearnes for more details of our Sydney team's environmental and GIS capabilities using the contact details below.