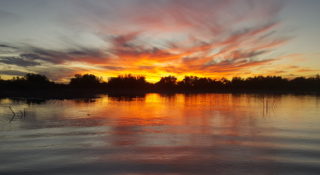 Fourth issue of Warrego Flows & Gwydir Flows out now!
Tuesday, 20 June, 2017
The fourth issues of our Warrego Flows and Gwydir Flows newsletters are now out. This edition highlights findings from our second year of monitoring out on the floodplain and in the wetlands, and of course we also have or usual Meet the Team section.
---